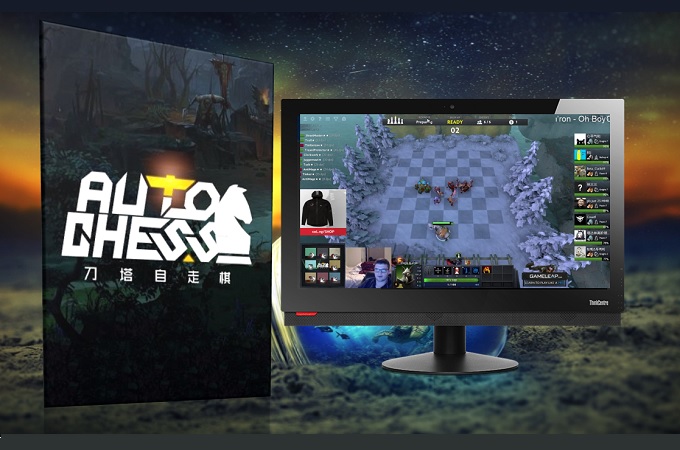 Auto Chess is a game developed by Drodo. It is one of most popular games for leisure. The game is about being the best Chess player from among the other 8 competitors in the game. Within 10 minutes you have to compete and win the game to get the first prize. However, it might be a little too difficult to play it using a small screen because it has small details. It is recommended to use a mirroring app to cast it onto a much wider screen. That being said we collected two of the best ways on how you can play Auto Chess on PC.
How to Play Auto Chess on PC
ApowerMirror
Mirroring your phone to your PC or TV is one of the best ways. ApowerMirror is a multifunctional and versatile app that you can use to mirror your phone to PC as well as across to other platforms like TVs and Projectors. The tool provides high quality video for you to enjoy watching or playing mobile games on your PC. Aside from that, the tool is straightforward which makes it easier to navigate and use. To learn more about how to play Auto Chess on the computer, read the steps below.
Get the app installed on your PC and your phone by clicking the download buttons below.
Next launch the application on both devices and get a USB cable to connect both devices.
Now, you have to enable "USB debugging" under the "Settings", "Developer options" and from there toggle it to "On". Then connect your phone to your PC via USB cable and wait until the connection is established. To begin mirroring click on "Start Now".

From the main interface, look on the right and click the "Keyboard" icon and set the Joystick and the mouse control. Do not forget to click the "Disk Icon" to save the settings.

On the other hand, if you are going to use Wi-fi to connect, click the "M" button on your phone, tap the name of your PC and tap on "Phone Screen Mirroring". Click "Start Now" to begin mirroring. For you to mirror to TV do wireless. Click the hyperlink to be guided.
BlueStacks
If a mirroring app does not suit you well, you can try using an emulator like BlueStacks. It is also a good way to play games that are only offered on mobile devices. It is a software that you can download on your PC so that you can turn your PC into an Android emulator. It's a good option if your PC specs are strong enough to handle the app. First of all, it needs higher specs to keep a smooth performance and from it eating too much of the internal memory. If you have a PC compatible with it here is the guide on how to play Auto Chess on the computer.
Download and install the app on your PC by visiting the official website of the tool.
Next, set up a Gmail account to be able to use the Play Store
Now log-in using your credentials, and start searching for the game.
Finally, download and install the game and enjoy
Tips and Tricks
Learning techniques before playing the game can put you on advantage. So before playing, you can check out some tips and tricks below.
Plan a head
It is just like how you cannot go to war without a gun. Think of strategies to use before playing the game. Make sure to familiarize yourself with the pattern of the game. It is also recommended to check your opponents' patterns before taking your turn.
Build a strong team
While playing you have to keep in mind that you have to collect the right items in according to your teammates' items. Also, you have to place your items close to each other. That way, it will create a powerful team that can create unshakable synergies. This will help you easily reach out and cooperate with each other.
Collect Golds
Being efficient in the game gives you a better advantage. So pay attention to the early AI rounds to equip your self in the field. The more gold you collect, the better.
Play it on a much wider screen
You have play Auto Chess on PC to make better strategies. The bigger the screen is, the easier it is to see and therefore make the best decisions
Conclusion
Those are the ways and tips and tricks about how to play Auto Chess on PC. Although this game is new, it is already a huge hit since it has similarities with other popular games like DOTA and so on. Make sure to check out the tips and tricks in this article to give yourself an advantage on the playing field.